Calgary MG Car Club
[Main Calgary MG Club Page with Calendar etc is
HERE
]
DUE TO THE COVID-19 PANDEMIC, BritsBest Classics has been formally cancelled, and MG2020 is being rescheduled for a future date
TAKE CARE - YOUR CMGCC EXECUTIVE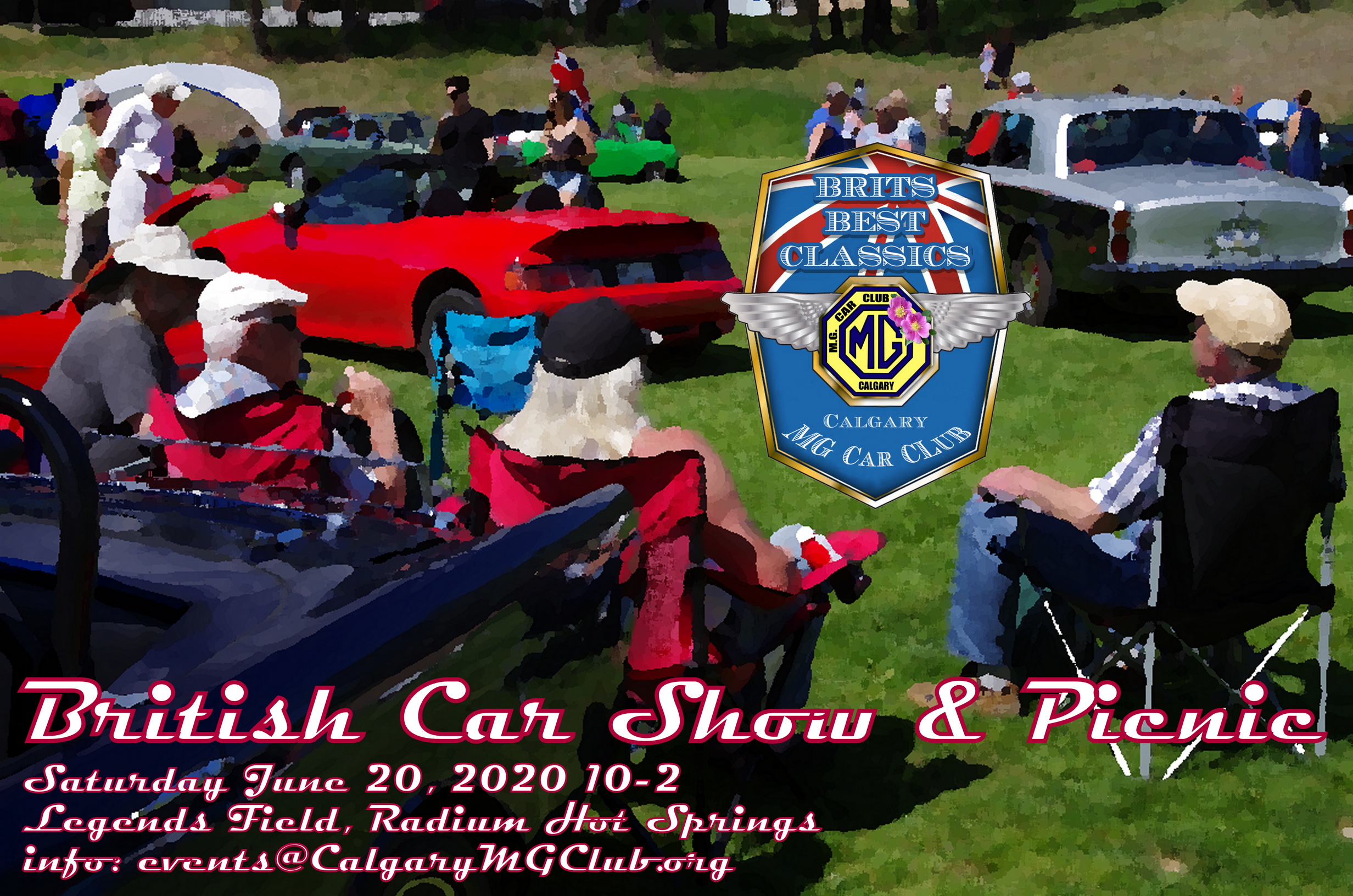 Our club's annual BritsBest Classics event will
NOT be held as a club event this year.
For those who have reservations with the
Crystal Springs Motel
, please contact them regarding cancellation. If you do wish to still make an independent trip, they have assured us they are doing their utmost to ensure all sanitary measures are in place and welcome your questions if interested in staying with them.
Additional questions can be posted on our
BritsBest 2020 thread on the Club forum at the MGExperience
.
Crystal Springs Motel
1 800 347 9759
http://crystalspringsmotel.bc.ca
Contact Us
If you have any questions you can contact us
via email
, or via via regular postal mail at:
Calgary MG Car Club
Westbrooke R.P.O. - Box 34101
Calgary Alberta
T3C 3W2
Calgary MG Car Club Online